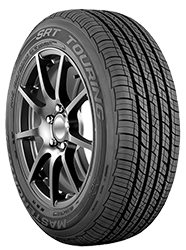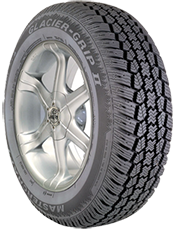 Mastercraft Tires, a subsidiary of the Cooper Tire Company, has a wide range of passenger car, truck, SUV, Crossover, winter tires and sporty performance tires at mid-tier value pricing. Cooper Tire is committed to ensuring the Mastercraft Tires over-deliver on performance and reliability. Some of the same technology that goes into their flagship Cooper brand carries over into the lower cost Mastercraft tires, so you can rely on them for long service, safe traction, and durability. Mastercraft has the following:
• Low cost Passenger Car Tires – The Avenger LSR has T, H and V rated sizes for touring vehicles of all makes and models. This is an excellent, long-wearing tire for the money. There is also an Avenger G/T with raised white letters for Muscle Cars. The A/S IV is the cheapest Mastercraft tire. It is available in a wide range of late-model car tire sizes, and a good fit for a tight budget.
• Reliable Light Truck, SUV and CUV Tires – Mastercraft has over a dozen tread patterns in the Courser family of tires in hundreds of sizes. The product range runs from extreme M/T traction tires (the Courser MXT), to long lasting, quiet and fuel efficient highway tires (the Courser HSX).
• Great priced Winter Tires – The Mastercraft Glacier-Grip II and the Courser MSR for SUVs both have dense concentrations of zig-zag, full depth sipes in the tread blocks for extra traction on snow and ice.
With the backing of American ingenuity, tire building know-how, and a commitment to quality and value, Mastercraft is an excellent choice. Let Rick help you select the best tires for your vehicle!